UDUPI … the coastal district of Karnataka is proudly referred to as one of the educational hubs of South Karnataka. Education is considered as a lighted lamp to expel darkness, a path to success and a ticket to be the citizen of this ever expanding global village around us. New City Hospital Education Trust was founded in the year 2009 with the aim to provide education in professionally competent fields. This Trust is dedicated to provide opportunities to the young and energetic minds to excel in their chosen profession by dedicated management and faculty members, consistent clinical practice and enriching healthcare oriented environment.
Administration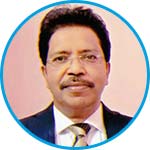 Dr. Ramesh Naik (M.S)
Chairman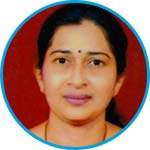 Dr. Sadhana R Naik (MD.DGO)
Director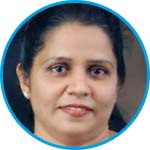 Mrs. Godfrey Selma Lewis
Principal B.Sc Nursing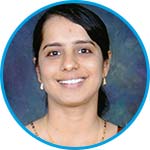 Mrs. Priya Flavia
Principal GNM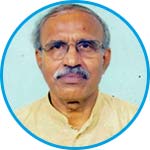 Mr. P. D. Poojary
Administrative Officer
(M.A Retired Principal Manipal P U College)
Principal Message:
New City College and School of Nursing was started in the year 2010 situated in the heart of Udupi. The Institution strives to provide quality based education in nursing through a dedicated team of faculty members; evidence based nursing practice at our own parent hospital and a comprehensive learning experience for our students.
Our motto "Study to Serve Humanity" has been the guiding force to study and utilize the scientific body of professional knowledge to serve the suffering humanity around us.
Our students have excelled in curricular and non-curricular activities, actively participating in workshops and seminars, organizing health awareness programs in rural areas of community and reaching out to the high risk population with their health related programmes. Though we are in the baby steps towards reaching the great heights of our noble profession, there is no compromise in the standards of education, discipline and service.
With this note, I extend a warm welcome to the aspiring students, come and experience the learning environment at New City College and School of Nursing.
Vision:
Our vision is to serve the humanity by empowering the young minds from diverse cultural backgrounds to be professionally competent to serve, care and heal.
Mission:
To provide a stimulating learning environment which is committed to preserve standards of the profession both in ethics and quality
To foster critical thinking, leadership qualities and self-discipline
To provide comprehensive learning experience that promotes overall development of the leaner
To promote evidence based practice in responding to the needs of society.